Asymmetric thyristors (ATs) are semiconductor devices with unique structures and properties. Compared with traditional thyristors, asymmetric thyristors have higher operating voltage, larger current capacity, better thermal stability, and higher reliability. Asymmetric thyristor has the advantages of high withstand voltage, high current, high switching speed, high efficiency, and good thermal stability. Due to the asymmetry of its internal structure, the asymmetric thyristor has a more uniform current distribution when turned on, which improves the reliability and lifetime of the device. In addition, asymmetric thyristors have a fast switching speed and can adapt to the needs of high-frequency switching applications.
Typical application field
High-power asymmetric thyristors have specific applications in electrostatic precipitation and foundry. The following focuses on the particular application of high-power asymmetric thyristor in the field of electrostatic precipitation and casting.
Electrostatic precipitation:
An electrostatic precipitator is a widely used air purification technology to remove particulate matter and harmful gases from the air. An electrostatic precipitator typically consists of a series of parallel metal electrodes, one of which applies a high-voltage charge while the other electrode or electrodes remain at zero potential. As air passes through these electrodes, particulate matter and gas molecules are attracted to the electrodes in a high-voltage electric field, where they are removed.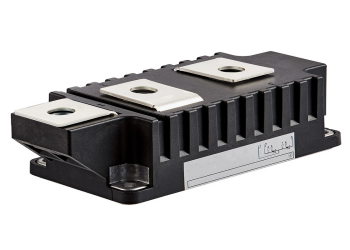 The application of high-power asymmetric thyristors in this field is mainly in the power supply part. Asymmetric thyristor is a semiconductor device with a unique structure, which can work under high voltage and high current conditions and at the same time has good thermal stability and reliability. In the power supply of electrostatic precipitators, asymmetric thyristors can be used to control the waveform of voltage and current to achieve efficient power conversion and stable power output.
By using asymmetric thyristors, the power supply of the electrostatic precipitator can work stably in high-temperature, high-humidity environments while achieving higher dust collection efficiency and longer equipment life. In addition, asymmetric thyristors have switching characteristics and can achieve energy-saving and noise-reduction effects, making electrostatic precipitators more environmentally friendly and efficient.
Foundry:
The application of high-power asymmetric thyristors in casting is mainly as a heating power supply and control equipment. Asymmetric thyristors can withstand high temperatures and heavy loads and simultaneously have the characteristics of fast switching, which can be used to control the output of electrical energy and the heating process. By using asymmetric thyristors, the power supply of the foundry equipment can achieve efficient and stable power conversion while improving casting efficiency and product quality.
In specific applications, asymmetric thyristors can be combined with other electronic components to form a heating power supply to provide a stable and efficient power supply for foundry equipment. At the same time, by adjusting parameters such as the switching frequency and duty cycle of the asymmetric thyristor, precise temperature control, and heating speed adjustment can be achieved, thereby optimizing the casting process and improving product quality.
In addition, asymmetric thyristors can be used for the protection and control of foundry equipment. For example, by monitoring the current and voltage changes of asymmetric thyristors, the operating status and fault conditions of foundry equipment can be judged, and protective measures can be taken to avoid equipment damage and production accidents.
Development
As a semiconductor device with excellent performance, asymmetric thyristor has great application prospects in electric power, industry, new energy, and other fields. With the continuous progress of technology and the increase in application demand, the performance and application fields of asymmetric thyristors will continue to expand, bringing more convenience and benefits to people's lives and work.
Supplier
PDDN Photoelectron Technology Co., Ltd. is a high-tech enterprise focusing on the manufacturing, R&D, and selling of power semiconductor devices. Since its establishment, the company has been committed to providing high-quality, high-performance semiconductor products to customers worldwide to meet the needs of the evolving power electronics industry.
It accepts payment via Credit Card, T/T, West Union, and Paypal. PDDN will ship the goods to customers overseas through FedEx, DHL, by sea, or by air. If you are looking for high-quality three-phase thyristors, please feel free to send us inquiries, and we will be here to help you.